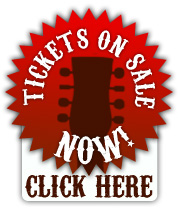 Hot Strings 2013 at Colonial Brookwood Village!
Our 4th annual Hot Strings is about music, food, fun, family, friends, and it all benefits The Foundry. Hot Strings is a fun, family-focused event ideal for clients, customers, or employee appreciation. We will offer fantastic musicians and bands, activities for kids including our Wal-mart kid's fun zone, and many local choices for Great Food. Hot Strings is alcohol free and directly supports The Foundry's recovery programs. We offer sponsorship opportunities, including packages that can be tailored to accommodate your company's specific needs. Feel free to contact us directly with any questions regarding a sponsorship.
You are invited to join us on October 6th, 2013, from 12-6p.m., at Colonial Brookwood Mall to share with us the amazing atmosphere that has become Hot Strings!
Act of Congress
is a Birmingham, Alabama based singer-songwriter group. They play only acoustic instruments in their music, giving them a sound that is unique, meshing several genres of music together. The group's founding members, Chris Griffin and Adam Wright, met in college. Wright, a pianist, and Griffin, a guitar player, were interested in converging the sounds of progressive bluegrass with softer pop melodies on acoustic instruments. In 2006, Tim Carroll, an upright bass player, was added to play instrumentation and in 2007, Bethany Borg joined the group after leaving several years performing in Branson, Missouri.
Act of Congress has also played alongside several Symphonies, including the Alabama Symphony Orchestra in their annual "An Alabama Christmas" concert. The group has also been the opening act for Toby Keith and John Mayer