Programs & Services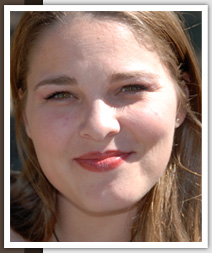 Our vision for The Foundry Recovery Program is to channel God's amazing love and forgiveness to men and women battling drug addiction and substance abuse. Through His hands, these broken individuals can regain basic necessities, restore their hope and self-esteem, and achieve real, lasting change in their lives.

Many men and women who turn to The Foundry have spent years-even decades-using alcohol, pills, cocaine, meth or heroin. It's unrealistic to think they can overcome these addictions in 30, 60 or even 90 days. That's why we offer a 12- to 18-month residential recovery program for individuals throughout Alabama and beyond.

Residents complete a 30-day orientation then begin the program's three-phase curriculum. They participate in counseling, identify destructive patterns in their lives and ways to break the cycle of their behaviors, develop life and job skills, and improve academic levels-all while grounding themselves in God's Word through discipleship classes, worship services, personal reflection and prayer.

Work therapy is an integral part of our program. Residents work in one of our enterprises, where they develop discipline, responsibility and structure, all of which are critical to a healthy, non-addictive lifestyle. When they complete the program, residents leave The Foundry with marketable jobs skills that help them find full-time employment.

In our Education Center, men and women focus on improving academic development and increasing employment potential through GED preparation, literacy training, and valuable math and computer instruction.

Often, addiction destroys familial relationships. The Foundry Recovery Program helps bring restoration to residents' families by inviting them to attend worship services with their loved ones and to participate in Family Matters. Family Matters is a Sunday morning group meeting that provides families with encouragement and addresses their concerns about the recovery process.

Residents' moms, daughters, aunts and women from the community are also invited each month for an evening of fellowship and inspiration at The Cup, a coffee shop located in our Women's Center.

Once they complete the program, residents may opt to live in our after-care housing. They pay minimal rent while we continue to assist their transition to living independently in their communities.