Men's Re-Entry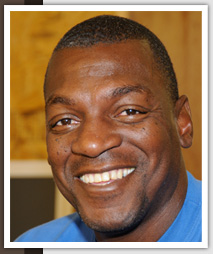 More than 11,000 men are released from prison in Alabama every year. Sadly, many of them don't have the emotional maturity, life skills or support system to live on the outside. Within three years, 67 percent of these former inmates will commit another serious crime.*

The Foundry Re-Entry Program is designed to help men leaving prison successfully transition to independence. This Christ-centered ministry equips them with tools they need to remain drug-free and to get established in the community.

After their release from jail or prison, Re-Entry residents can live and work at The Foundry while our staff helps them obtain their driver's licenses, social security cards, full-time employment and housing.

While serving their prison sentences, inmates make few, if any, decisions. During the four- to six-month Re-Entry Program, our counselors teach them to do their own thinking and make positive decisions about everyday life. Students attend classes to help them set boundaries, manage their money, overcome drug and alcohol addictions, and develop life skills.

Through our Education Center, men study to earn their GEDs, gain valuable computer skills and generate resumes. They earn paychecks and save money for homes of their own while working in one of our enterprises or in the community.

Most importantly, in this safe haven, the men are introduced to Jesus Christ— many for the first time. Through worship services, Bible study and prayer, they use His Word to modify past behaviors and lay out plans for their futures.

Men who complete the Re-Entry Program can move to our transitional housing and live independently with continued accountability and support.